Jump Starter
Is it necessary to equip a car battery jump starter?
Oct 08, 2023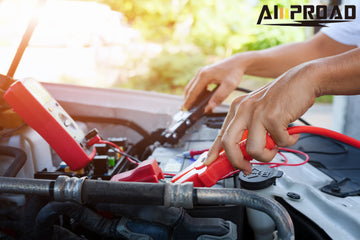 Car battery jump starters are used for car starting, providing strong starting current to the starter and assisting the generator in supplying power to electrical equipment. However, most car owners do not prepare an additional battery as a backup, but many times they do not proactively inform you before the battery loses power. Perhaps it would be better to start it a few more times or wait for rescue.
Although the coverage of rescue services is relatively wide now, in some areas, the waiting time for rescue services may be very long. If you are in rural wilderness areas or in a hurry, you can use your own emergency starting power supply.
Some drivers like to turn off the engine, listen to music, listen to the radio, or turn on the air conditioning, while others forget to turn off the lights all night. In fact, doing so can cause significant damage to the battery and is more likely to cause battery loss. So it is still necessary to prepare an emergency home depot jump starter, especially for car owners who have not changed their batteries for a long time.
How to choose a suitable car jump starter? Portable jump starters are quite simple to compare to one another. These devices, sometimes called battery jump starters, are essentially heavy-duty backup batteries equipped with jumper cables, so take into account metrics like capacity, amperage, and interface ports.
Additional Features: except for the main function, battery jump starters can also recharge phones, tablets, and other portable tech, so pay attention to interface ports. Most jump starters provide a number of USB ports, but the real kicker is to look for a 12-volt outlet. Along with faster charging, a 12-volt rail expands the range of devices that you'll be able to power.
AMPROAD car Jump Starter is with the following good features and nice price.
4,000 peak cranking amps
Boost vehicles up to a 10.0 L gasoline or a 10.0 L diesel engine
24000mAh portable charger for your electronics
Power bank with multiple USB charging options
Build-in emergency LED functions : flashlight, SOS, strobe
A 12-volt port to power DC devices
Reverse Polarity Protection & Spark proof technology
EVA shake-proof carrying case