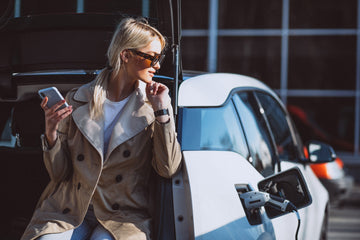 Multi AMP Rates Level 2 EV Charger
The AMPROAD iFlow is the ultimate one-size-fits-all EV Charger. With its adjustable amp rates of 10A, 16A, 24A, 32A, and 40A, you can easily choose the perfect amount of power for your electric vehicle (EV), regardless of whether the voltage is 110V or 220V, and get back on the road as quickly and efficiently as possible. Upgrade your charging experience today with the most versatile and convenient EV home charger on the market.
Learn more - >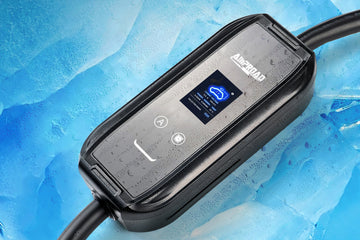 Portable & Wall-Mounted Level 2 EV Charger
Never let a low EV battery slow you down. The AMPROAD iFlow P9 is a practical charger for various scenarios. Its compact design enables easy storage in any space within your vehicle for on-the-go charging, and it can be easily installed at a convenient location in your home. The iFlow P9 EV home charger gives you the freedom to charge your electric vehicle whether you're on the road or at home. Get the iFlow and enjoy top-notch ease of charging and flexibility, anytime, anywhere.
Learn more - >
Build Your Bundle
Unleash the full potential of your electric vehicle with the iFlow P9 portable EV charger, capable of delivering power from 10A to 40A. Its 14-50 plug is designed for 220V charging with a current above 16A. If you prefer level 1 charging at 110V and below 16A, and your power outlet uses a 5-15 plug, simply purchase the adapter cord bundle with the iFlow P9 charger. Enjoy fast and efficient charging every time.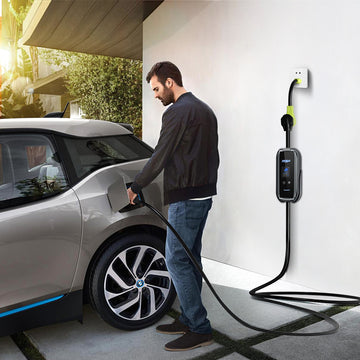 1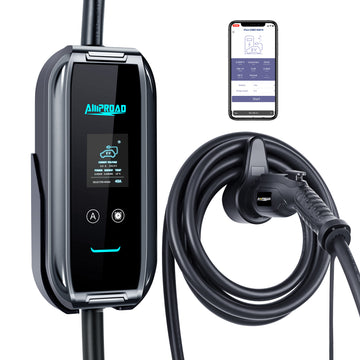 $459.99 $359.99
Save $100.00