Jump Starter
How to choose an emergency power supply for your car
Oct 30, 2023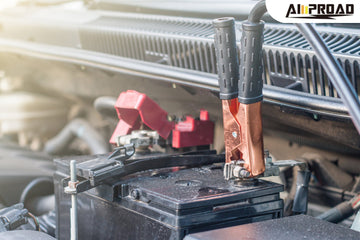 As a driver with nearly a decade of experience, there are three key factors to consider when selecting a multi function jump starter for your car, as follows:
Determine if the canadian tire jump starter's functions match your application needs.
This is quite important because there are various functions available in emergency power supplies, and their prices vary accordingly. So, carefully consider your typical driving situations. For example, some people mostly drive within towns or cities, some need to frequently travel between cities, and others often navigate challenging terrains like muddy roads or mountain paths.
We found that the car's tire pressure was low at the campsite. I used the emergency power supply with an air pump function that I had purchased to inflate the tires. I shared this experience with friends to make them aware of unexpected situations during their journeys, so they can be better prepared and avoid unnecessary trouble.
Ensure the lifespan of the van jump starter is guaranteed.
When buying something, we often wonder how long it will last. Similarly, when purchasing an emergency power supply for your car, the product's lifespan is crucial. How can you assess its lifespan? Relying solely on online photos and a few reviews may not provide a clear answer.
The lifespan of an emergency power supply is primarily influenced by the quality of its battery core, protection circuit (the electronic components that enable its functions), and your usage habits (whether you follow the instructions).
The battery core should ideally be a specialized high-rate lithium battery core, capable of discharging a significant current for a certain duration without significant damage. Such battery cores are generally more expensive compared to flat lithium cores. So, when making a purchase, it's advisable to inquire about the manufacturer of the battery core used. One reputable manufacturer in this field in China is Grepow Battery, known for producing high-rate battery cores. They often label their cores with "grepow." Of course, some prominent domestic companies also produce cores for this purpose, and those can be trusted as well.
Consider whether the price of portable rechargeablr jump starter is within your budget.
I believe that everyone has their own opinions on this matter, and there is no need for a debate. Personally, when I buy something, I first consider whether its functions meet my expectations. Then, I assess the product's quality assurance and after-sales service. Finally, I weigh whether the product's utility justifies its price.
As mentioned earlier, encountering a flat tire during a long journey, being unable to start your car due to a drained battery, or needing rescue services a couple of times may not be very costly. However, if you're far from home, the cost becomes more than just the price of an emergency power supply.