EV home charger
How to find EV Charging Station for Electric Vehicles?
Sep 28, 2023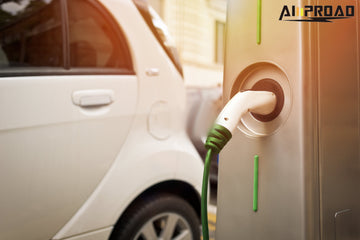 With more and more electric vehicles on the road, people may wonder if the infrastructure exists to charge all of these cars. If you've ever visited a Tesla Supercharger station in Los Angeles around rush hour, you'll see a line of cars waiting to charge.
If the thought of waiting to charge your vehicle is a turn-off, fret not—to have home ev charger station will be a good options. It can charge during night at home which will be very convenient and save your time.
Except the aboves, many people also wondering how to find ev charger station near me ? Is there any easy way to find ev charger near me ? To answer these question, Amproad list the important points which may help you to know more about it. But please don't set your expectations too high, progress is being made, but electric vehicle charging is still not as convenient as it could be. Here are a few resources to help you navigate charging your electric vehicle on a road trip.
1.Public Place
You can find the charger station in most of public place such school, hospital, shopping mall, packing lots ect. There are fast ev charger near me.
2.Map APP
You can search ev charger map in map app such as google map, it will easy to help you to find the charging stations.
3.Third-party EV Charger APP
You can use third-party ev charger app to check the charging stations, such as Chargehub.
Electric vehicles
You also can use your won electric vehicles to check the charging station, these stations are owned by brand such as Tesla.
You can use the above ways to find the ev charging station for electric vehicles.