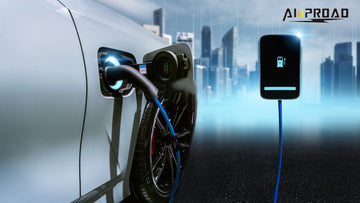 As the economic and social development level continues to improve, more and more people will have their own vehicles. Vigorous development of electric vehicles can speed up fuel substitution and reduce vehicle exhaust emissions. It is of great significance to ensuring energy security, promoting energy conservation and emission reduction, preventing and controlling air pollution.
However, the accelerated development of the new energy vehicle industry has exposed the bottleneck of the limited number of ev charger service. At present, the whole word support to develop the new energy vehicles industrial, mainly pure electric vehicles, is becoming increasingly clear. According to that support plan, ev chargers and electric vehicles will be popularized at a ratio of 1:1, which means there will be a big change for the ev charger company, for the ev charger will inevitably usher in a construction peak in the future.
There are two kinds ev charger solution: regular charging and Super charging.
The regular charging is commonly used with AC ev charger, have low power and slow charging, which making them suitable for home use,so we also call it by ev home charger.
Amprod is a professional ev charger maufacturer located in Canada, providing high quality level 2 ev charger with nice cost. This car ev charger is the perfect companion for your versatile smart EV charger. With its adjustable amperage options, it can cater to different charging needs. Whether you need a quick charge or a slow overnight charge, the AMPROAD iFlow P9 has the flexibility to deliver. With it, you will enjoy a seamless charging experience like never before.
The Super charging level 3 is commonly used with DC ev charger, have high power and Super charging, and are mostly used in public venues such as ev charger station.
There are many famous ev charger supplier in North Amercia which will provide Super charging service such as Chargepoint, Tesla and so on. Their ev charger station will provide service to publics and it will be easy for everyone to find their stations.