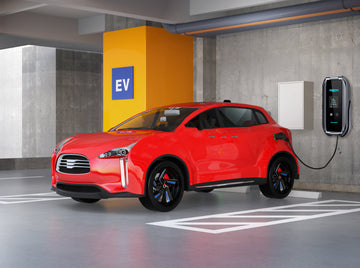 As EV numbers continue to rise, installing an ev car charger at home is the best way to ensure you to save money and time. Thanks to Level 1 and 2 charging technology, charging an EV overnight at home is affordable, practical, and convenient. However, the installation process entails some research and preparation. One frequently asked question is, for example, do I need a permit to install EV charger? Read the followings to get more information.
If plugging a level 1 ev charger, you don't require any additional installation, as they can be connected directly to existing electrical infrastructure. So you will not need to pull a permit since you are not making any electrical upgrades to your home.
In most cases, you will need a permit to install level 2 ev charger. Rules can different from one city or municipality to another, but a majority of jurisdictions will require that you pull a permit to add wiring to your home or upgrade your electrical panel.
Your EV charger will likely be the next highest energy consumer in your house after possibly your Heating, Ventilation, and Air Conditioning (HVAC) system. Having a permit for the electrical work involved to install an EV charger is necessary to keep you and your household safe.
There are other benefits to obtaining a permit for this project:
A permit ensures that the installer follows the best practices dictated by your jurisdiction's electrical and building codes for a safe installation.
Your permit will be a useful piece of documentation when reporting the changes to your homeowners' insurance company or if you decide to sell your home in the future.
Amproad is a professional ev charger installtion team in Canada dedicated to the electric vehicle and automotive industry. Inspired by the idea of empowering people's lives and adventures with accessible, clean, mobile electricity, Amproad strive to provide products that combine cutting-edge technology with down-to-earth practicality. Our goal is to make our customers' lives and day-to-day travel more free and convenient. Pursuing our mission to leave less carbon footprint on the earth while expanding travel footprint across various continents, We charge ahead with new ideas, we innovate forward-thinking solutions, we empower our customers to live more sustainable lives..