EV home charger
Analysis for EV charger in North America market
Sep 05, 2023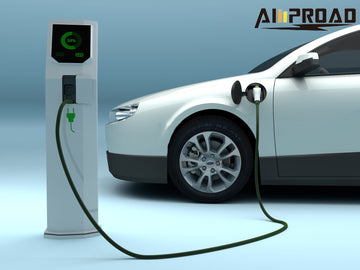 In North America, with the growth of the new energy vehicle market, the demand for EV charger is also increasing. The followings are simple analysis for EV charger market.
The classification of EV charger is diversified, and customers' requirements is also different.
America Society of Automotive Engineers divides EV charger into three categories: Level 1 ev charger, level 2 ev charger and level 3 ev charger according to different output power performance. Based on the statistics from the Alternative Energy Data Center, in 2022, the 2.5-19.2kW Level 2 ev charger accounted for as high as 86.8% in the United States and Canada, while the Level 3 ev charger coverage was only 12.6% in the market.
The demand for EV charger is huge, and the industry development will be great.
There is a large demand gap for ev charger in the north America. Against the background of consumption recovery, new energy vehicle sales have resumed to a rapid positive growth. According to IEA data, new energy vehicle sales have rebounded to 630,000 units in 2021; they will continue to maintain rapid growth to 990,000 units in 2022. The number of vehicles also increased from 570,000 in 2016 to 2.96 million in 2022. In order to meet the rapidly growing demand for electric vehicle charging, the United States and Canada has stepped up efforts to build charging infrastructure. IEA data shows that the number of public ev charger will be 128,000 in 2022, but the growth rate is still much lower than that of new energy vehicles. In the same year, the vehicle-to-charger ratio was as high as 23:1, still leaving a large ev charger gap.
Government policies supported
The number of new energy vehicles are growing rapidly which caused increasing demand for charging. This has created a large incremental market for ev charger. As mentioned above, the construction of charging infrastructure such as ev charger station is slowly, which is difficult in meeting the daily charging needs of car owners. This also restricts the development of electric vehicle industry. In recent years, the governments o American and Canada have successively issued a number of subsidy policies to stimulate the development of the ev charger.
The United States and Canada has accelerated the construction of ev charger and improved the public charging network to improve user convenience. Under the joint promotion of car companies, operators, and the government, we believe that the ratio of vehicles to chargers is expected to drop to 14:1 in 2025. And the number of public ev charger and home ev charger will increase to 620,000 and 7.4 million respectively. Through calculation, we believe that the ev charger market size is expected to increase from 1.25 billion in 2022 to 47.2 billion in 2025.
To summary, ev charger is a sunrise industry which worth investing in.
 Amproad is a leading Level 2 EV charger manufacturer located in Canada. Our affordable ev home charger passed high standard test to provide most safe and efficient way for your home charging solution. Welcome to contact us.